It's another fun Thursday once again! It's Nostalgia time! Thanks to sis Rose for creating this nostalgic meme. Anyhow, here's my entry for this week. Meet my 2 brothers! My eldest bro Marlou is 29 and my younger bro Mark Jun is 21. My eldest bro lives in Pampanga with his family while my younger brother lives in Cagayan de Oro trying to finish his senior year in college. I have a lot of bittersweet memories with these two guys. They sometimes gang up against me. Well, that was when we were young…lol!
Our parents trading business is named after us. MarDeMark (Marlou, Demcy, Mark Jun), that's our brand name!…lol….:) Even our jeepneys and trucks are marked with that name. My mom is pretty creative…lol!
(Photos were taken during our grandparents 50th wedding anniversary January,2010)
It's pretty rough growing up with these two. You know guys! But we had fun growing up together. I wish I had a sister. I miss you guys!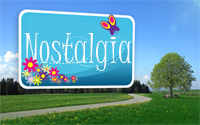 For more entries or would like to join us, just click the button above.