It's another fun Thursday once again! It's Nostalgia time! Thanks to sis Rose for creating this nostalgic meme. Anyhow, here's my entry for this week. As I have mentioned on my other blog a few days ago, one of the many traditions we have in our family every year is to go to a pumpkin patch. We started doing this tradition since Akesha was 6-month old.
@ 6 months old (October, 2006)
@ 1 1/2 years old (October, 2007)
@ 2 1/2 years old (October, 2008)
@ 3 1/2 years old (October, 2009)
@ 4 1/2 years old (October, 2010)
I honestly miss going to a pumpkin field in California where you can pick your own pumpkin. I guess they don't do that here in Texas. Well, maybe here in San Antonio.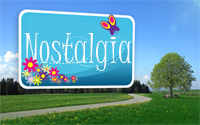 For more entries or would like to join us, just click the button above.