It's another fun Thursday once again! It's Nostalgia time! Thanks to sis Rose for creating this nostalgic meme. And for this week, I am going to share Akesha's Halloween costumes over the years…
(2006) Her first Halloween when she was 6-months old. She was a little tiny sunflower.
(2007) A bumble bee when she was 1 1/2 years old.
(2008) A beautiful princess when she was 2 1/2 years old.
(2009) A wicked witch when she was 3 1/2 years old.
And for this year…..ya'll gonna find out it soon!…lol!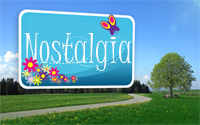 For more entries or would like to join us, just click the button above.