It's another fun Thursday once again! It's Nostalgia time!  Thanks to sis Rose for creating this nostalgic meme. Anyhow, here's my entry for this week. Meet  my college buddies.
These photos were taken 6 years ago (February, 2004) . It was during our College graduation ball. The event was held at Dynasty Court Hotel.
This gown won't fit anymore…nyahahhaa! Dress -inspired by one of Kris Aquino's outfit during her "Pilipinas, Game Ka Na Ba?" show…torototot-totot!
I miss my SBO family…. 🙂
Will you marry me? Nyahahaha….meet my admirer…lol!
These are the people I used to hang out with since I started college. They've become my good friends. And I miss them a lot.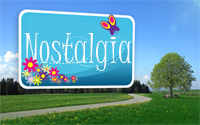 For more inspiring and interesting entries, just click the button above.