It's another fun Thursday once again! It's Nostalgia time. Yipeede yipeedeyo! Thanks to sis Rose for creating this nostalgic meme. So here's my share for this week. Meet one of my college best friends. I have 4 best friends when I was in college and she is one of them. She is getting married this month! Congratulations atech!
Her name is Gerlyn. She works at the bank as a bookkeeper for almost 6 years now. Among 5 of us she's the first one who got a job right after college. I miss her a lot! Too bad I can't be on her wedding day.
These photos were taken during our visit to Camiguin Island. We took a weekend trip a week after our graduation. Five of us should go together, but three of them didn't make it. So we ended up going by ourselves…lol! A Few months after our trip, I came back to Camiguin island with Greg. Camiguin Island is very close to my heart. How I wish to go back there someday.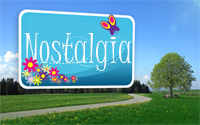 For more inspiring and interesting entries, just click the button above.