It's another fun Thursday once again! It's Nostalgia time! Thanks to sis Rose for creating this nostalgic meme. Anyhow, here's my entry for this week.
A heart shaped ring and necklace from my ever loving and supportive husband. He got those jewels as a present on my 24th birthday 3 years ago. I don't wear them all the time, but I like them a lot.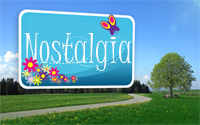 For more entries or would like to join us, just click the button above.