It's another fun Thursday once again! It's Nostalgia time. Thanks to sis Rose for creating this nostalgic meme. Here's my entry for this week….Our first Christmas post card photo (December,2005)
Buddy was adopted a couple of months before this picture was taken. And I was 3 months pregnant…..notice my belly? lol!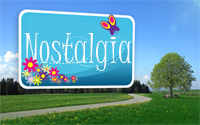 For more inspiring and interesting entries, just click the button above.