It's another fun Thursday once again! It's Nostalgia time. Thanks to sis Rose for creating this nostalgic meme. So here's my share for this week.
It was 2 years ago when we took a road trip and drove around the 7 states in the US. One of the best places we visited during our trip was the famous Grand Canyon. Oh how I love God's creation. The place is magnificent! The highlight during our visit to the Grand Canyon is the Skywalk. Check out this link for the live tour.
(behind the photo is the Eagle Point)
I felt like I was about to pee when we walked through the Grand Canyon Skywalk. The Skywalk is a glass-bottomed, U-shaped walkway that hangs over the western rim of the canyon. It is 4,000 feet above the Colorado River. I won't mine going back their again.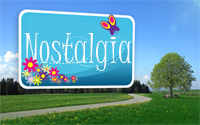 "Your post could be anything that reminds you of a place, somebody, or something such as Old pictures, souvenir from friends, family, or place that you visited, experience or story. There will be no theme for this meme (your options are unlimited) so it is up to you what kind of entry do you want to post as long as it brings back some memory or a flashback from the past."
For more inspiring and interesting entries, just click the button above.