It's another fun Thursday once again! It's Nostalgia time. Thanks to sis Rose for creating this nostalgic meme. Here's my entry for this week…meet some of my High School buddies.
(photos were taken during Randy & Celeste's Civil Wedding)
This coming Saturday is my friend's 8th wedding anniversary. Happy Anniversary Dodz & Tata. Way to go guys! Randy a.k.a Dodz is one of my best high school buddies. He's a Kuya in our group. We always hanged out together. And I knew all his secrets….ehhehehhe!
That's him on the left wearing a black shirt. Him and his wife are both working as a teacher. They have one kid. It's funny because he named his daughter after his ex-girlfriends…lol!
I miss you guys…..wish to see you all soon!
Happy Anniversary both!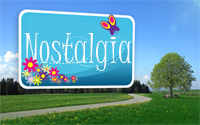 For more inspiring and interesting entries, just click the button above.