It's another fun Thursday once again! It's Nostalgia time. Thanks to sis Rose for creating this nostalgic meme. My entry for this week is my college school ID.

I found my college ID's! Yay, I'm glad I cleaned up the garage yesterday . I feel like I found a buried treasure! …lol! I miss my college days. It feels great to bring back those old memories. I guess I'm glad I kept them. Do you still have your college school ID with you?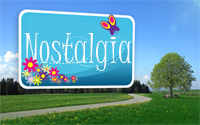 For more inspiring and interesting entries, just click the button above.