It's another fun Thursday once again! It's Nostalgia time. Thanks to sis Rose for creating this nostalgic meme. My entry for this week is my college ring.
I found my degree ring when I went through my jewelry box this morning. I thought I lost it. It's been awhile since I wear the ring. I guess the last time I wore it was when I left the Philippines….about 5 years ago. It was one of my graduation pressies from my loving parents. It is made of 18k refined gold from Suarez Bros. Too bad I don't wear that ring anymore.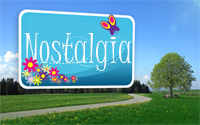 For more inspiring and interesting entries, just click the button above.